Paintings of dogs playing poker have been around for a long time..but what about cats playing poker? Or cats and dogs playing poker together?
Here's a few of our favorite recent poker-playing companions.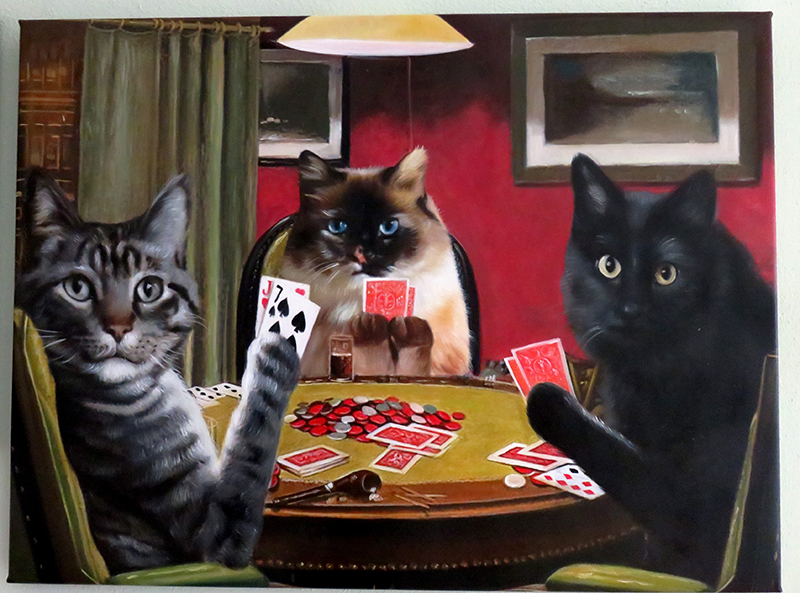 Want your own pet painting depicting a poker battle for the ages? Order your own custom pet painting or pick from our list of template pet paintings!